George Bourne's rise to the top of domestic sculling has been nothing short of sensational. After breaking through and winning gold in the U23 men's quad for Great Britain in 2019, he emerged as the country's fastest sculler at the most recent set of British trials – a placing he had been striving towards for several years.
Having taken up rowing in his final year at school, via the GB Start scheme, George is now primed and ready for the Paris Olympics after collecting a silver medal in his first World Championships last summer (only six years after he first picked up an oar). We spoke to him about his journey to date, his motivations and how WinTech have supported him in his ascension to the fastest male sculler in the UK.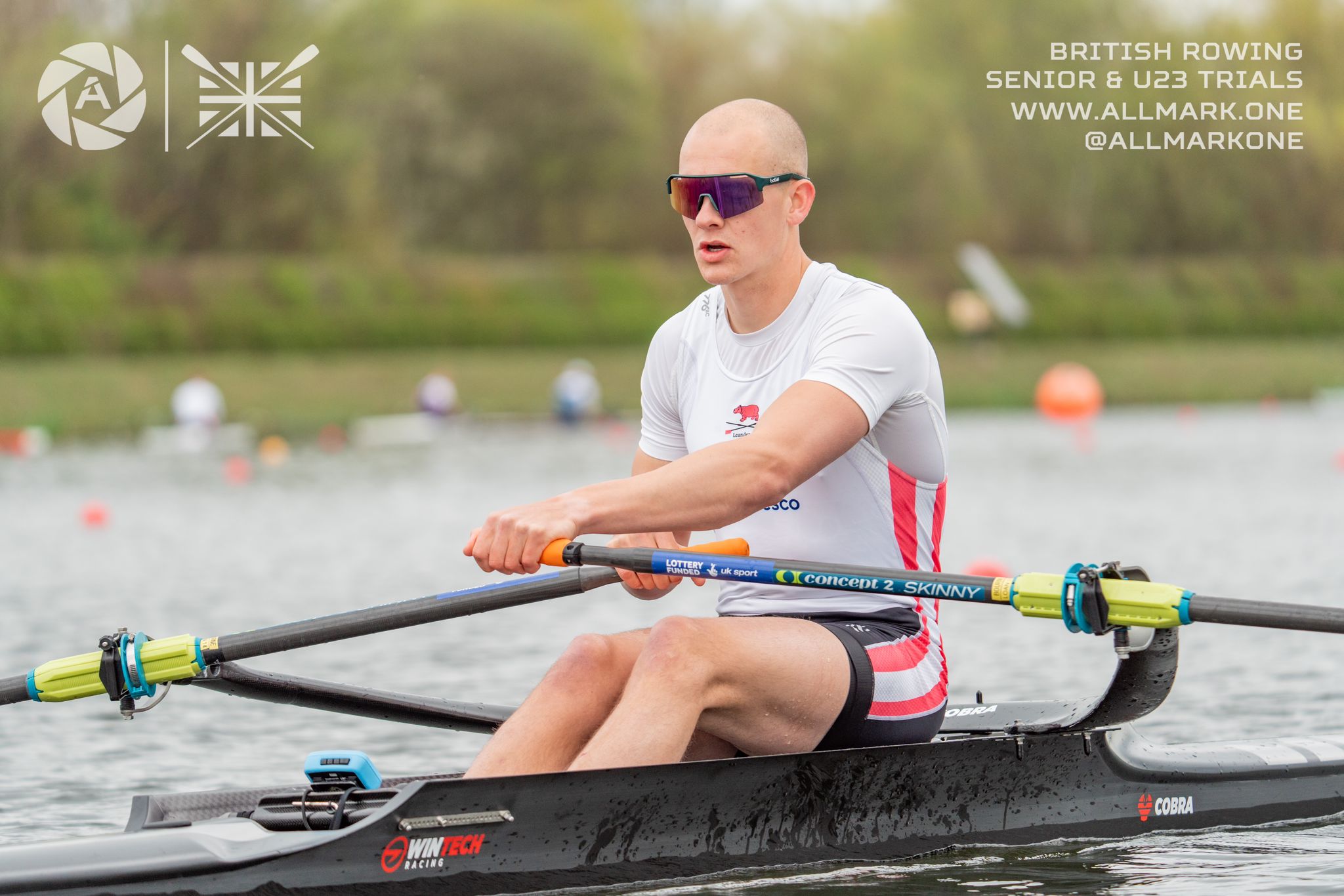 How did you first get into rowing?
I first started rowing in my last year at school when I was selected for the GB Start scheme. I had been a mediocre long-distance runner before I started rowing so I was enthusiastic about the endurance elements of the sport but had (and still have!) a lot of work to do on the more physical side of the sport. I was training once a week at Bewl Bridge Rowing Club down in Kent which wasn't too far from my boarding school at the time and still enjoying my school sports including rugby, cross-country, hockey and cricket. I became great friends with a schoolmate, and we raced the National Schools Regatta together in early summer 2016, finishing 58th out of 63 in the double…
What kept you motivated and interested to stay in the sport?
It wasn't till I went home for the summer holidays in 2016 that I really started to give any sort of true commitment to rowing. My family were living in Nottingham for a short time, and I was able to cycle to and from the Nottingham-based Start centre in Holme Pierrepont every day throughout my summer holidays. I had a great group of scullers to look up to and I started to actively enjoy the training and progress in the same way I always had done with my running training. My summer finished with my first ever rowing win at the Beginners Sculling Festival, a tiny event with very few entries, but it was somehow enough for me to suddenly believe in my potential and develop a passion for the sport! I enjoyed winning that event as much as any event I've won throughout my career so far! I chose to take a gap year and reapply to Durham university in order to pursue rowing as effectively as I thought possible, and I haven't looked back since.
How have WinTech supported you on your journey so far?
I first rowed a WinTech when I arrived at Durham University in September 2017. The club had a small fleet of WinTech International singles, and I was assigned one for training and racing throughout my time at the university. The 2017-2018 season was my first year trialing and at February trials I came in as the fastest Under 23. That gave me good confidence that I could move well in the WinTech shells. After a few more great experiences in the Durham WinTech, including my first ever international vest at Under 23 Europeans in 2018, I decided that I wanted to upgrade to their elite racing shell as I tried to move towards selection for the senior GB team. I reached out to the guys at WinTech at the start of 2020 and came away with my first smart WinTech Cobra right before the start of the pandemic. As a result of the months away from rowing, I didn't get a chance to race my Cobra until summer 2021 but its first season was an exciting one!
At the third World Cup in 2021, I lined up in my WinTech against the reigning World Champion, reigning Olympic silver medallist and the silver medallist from the upcoming Tokyo Olympics. I finished eighth overall with a time of 6:49. Not only was I finding the Cobra to be a world-class racing shell, but the support I also received from the guys at WinTech UK dealer Oarsport over the course of that summer, including repairs and cleaning jobs, especially at Henley Royal Regatta, was equally epic and I am incredibly grateful for their support! I have since upgraded my Cobra to a newer Cobra SE model and achieved further success including a win at final trials in 2023 and several top-three finishes at trials throughout my time in the GB senior team.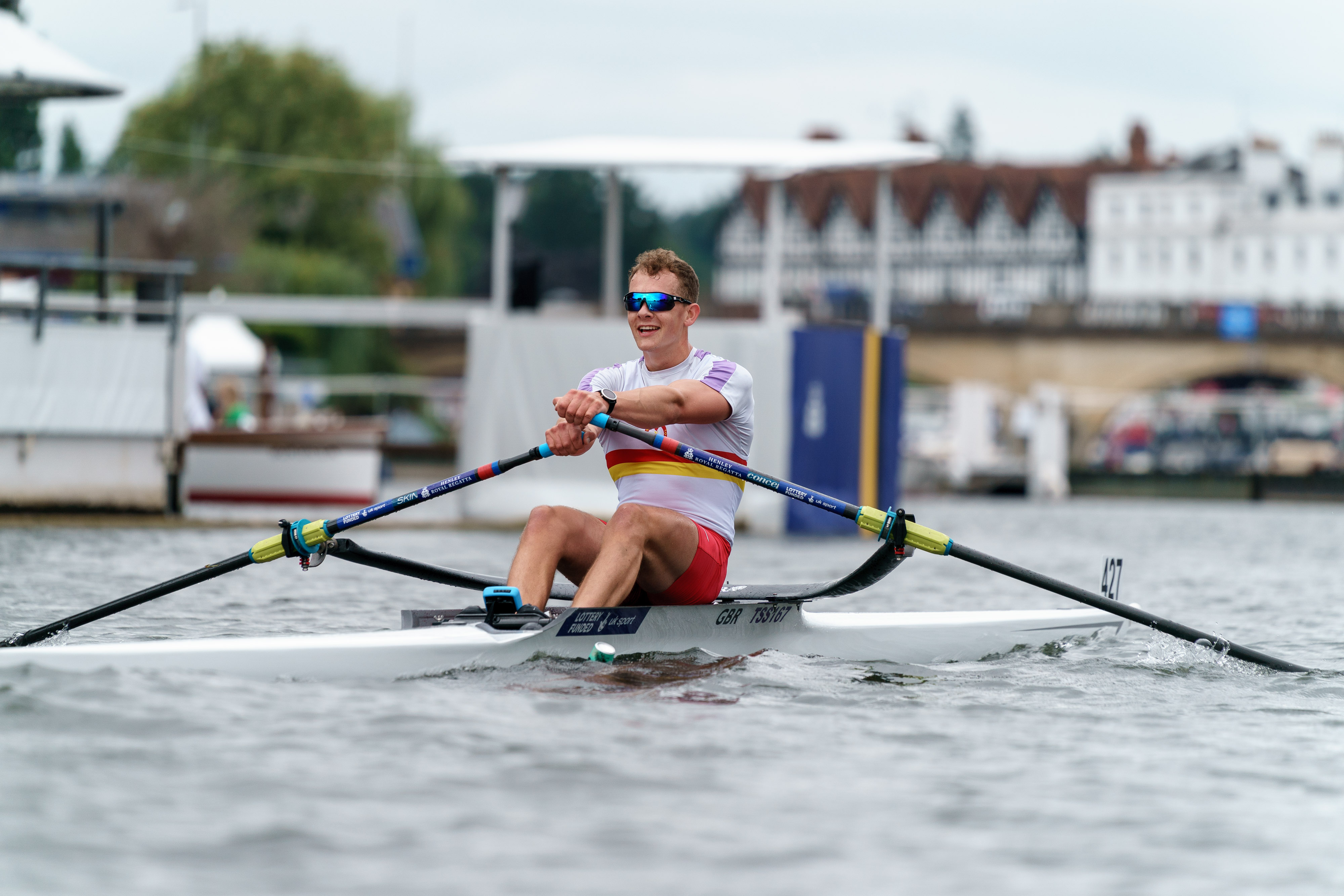 What about the WinTech shells do you enjoy?
I think the important thing about racing boats is ultimately that they are fast and for me this is the biggest compliment that I can give the WinTech boats that I have raced in. I believe that the boats run incredibly smoothly through the water on the recovery, and they absolutely achieve the maximum run possible from the work that I put in. I have raced WinTech boats for a good number of years now and I am incredibly comfortable in them, across long sessions, full races, and short pieces. I have never had an issue with balance in the boats and they look smart too!
What are your overarching aims in the sport?
I am aiming to compete at the Paris Olympic Games in 2024. It is unlikely that I will be racing in a WinTech on this occasion, given the possibility that I will be in a crew boat as part of the senior set-up, but Andrew and Jack at WinTech should take massive credit from any results that I might achieve!
What has been your highlight, excluding your recent Trials win?
I certainly love winning medals, so it is hard to look past last year's silver medal at the World Championships in the quad as a career highlight so far. However, I feel most fulfilled by the moments in sport that are a successful accumulation of a lot of hard work and passion and these often happen away from the glare of the spotlight. The third World Cup in Sabaudia 2021 was an epic experience for me to find myself lining up against the great scullers of this generation and I took huge satisfaction in having worked my way up to compete at that level (even if only briefly before they disappeared out of view). Finally, I think the Under 23 World Championships were my most enjoyable period in rowing so far which concluded with a gold medal alongside a brilliant group of guys.
Isn't it time you joined #TeamWinTech?
Come and join #TeamWinTech today! Our value goes beyond that of just a great product for a great price. With WinTech you get a fair price and an unfair advantage!
News and media
Our latest news, events, tips and advice. read more news