Liv Bates is one of the hottest prospects in world rowing. After a series of impressive domestic results in 2021 and 2022 – alongside appearances at the U23 World and European championships – she made her senior debut this season, picking up two bronze medals at the second and third World Cups in Varese and Lucerne with support from WinTech & Oarsport (WinTech's exclusive UK distributor).
Liv is poised to take on her first senior World Championships alongside the support of her coach, Dec Gamble. We sat down with her to discuss her meteoric rise, the excitement of racing in Serbia and how WinTech & Oarsport have enabled her to become one of the world's leading lightweight scullers.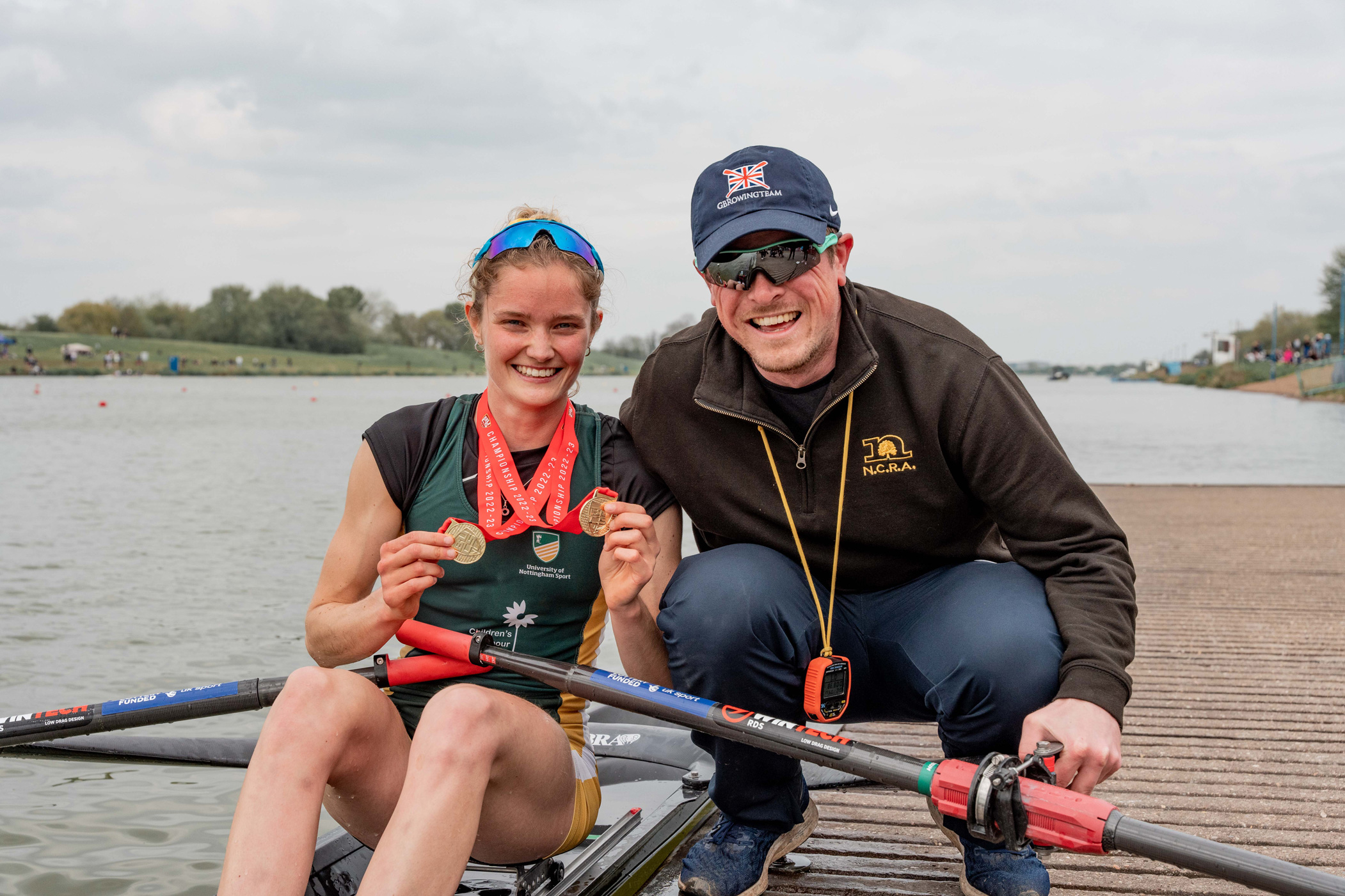 First, how has the 2023 season been going for you?
It's going well. I am pleased to have been selected for my first senior international races for GB which was my aim at the start of this year.
How did it feel to be selected for the World Rowing Championships for the first time?
I was thrilled to be given the opportunity to see how fast I can go compared to the rest of the world. I love getting stuck into some close, fast racing and can't think of a better place to do it!
You won bronze at the Second and Third World Cups in the LW1x. How does that set you up from a preparation perspective for the 2023 World Rowing Championships?
I feel that racing at World cup 2 and 3, as well as Europeans earlier in the year, has given me valuable senior international racing experience, which I was lacking before. I learnt a lot about international competition and the importance of being able to continually elevate your performance throughout the regatta. Hopefully this will enable me to perform well at Worlds.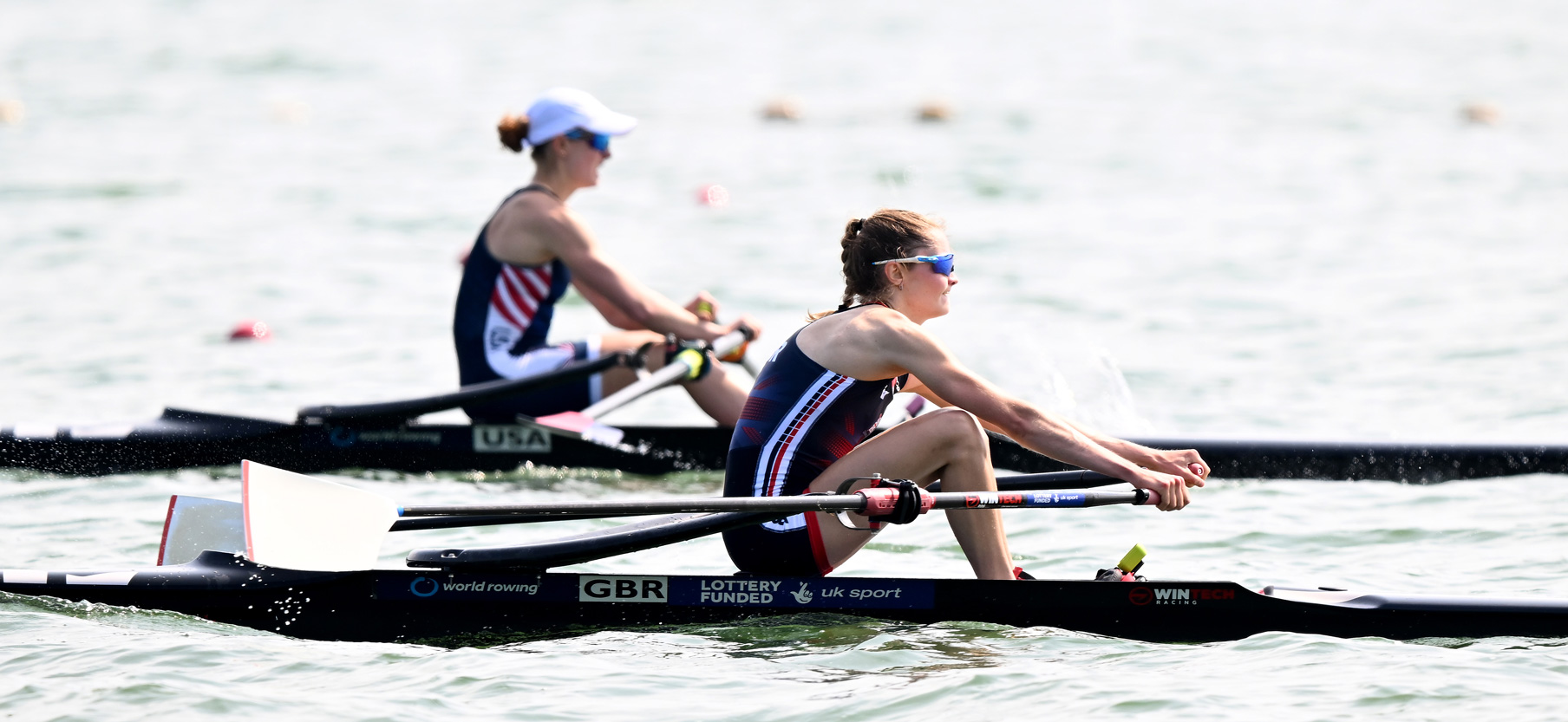 Talk us through Varese and Lucerne. How did you prepare, what were your aims going into each race and how did you execute your plan?
I came to Caversham to train with the senior GB team just after April trials, so have prepared with them for both regattas. This was a big change for me, as I had been training on my own up in Nottingham all winter. It was nice to be surrounded by other athletes that are so motivated and I think this really helped me push on in my training and prepared me well for racing. My aim going into both regattas was just to go as fast as I could, and have a good personal performance, regardless of where that placed me in relation to the other countries. Although I struggled with the conditions when racing the final in to Varese, I felt I was able to execute my race well in Lucerne.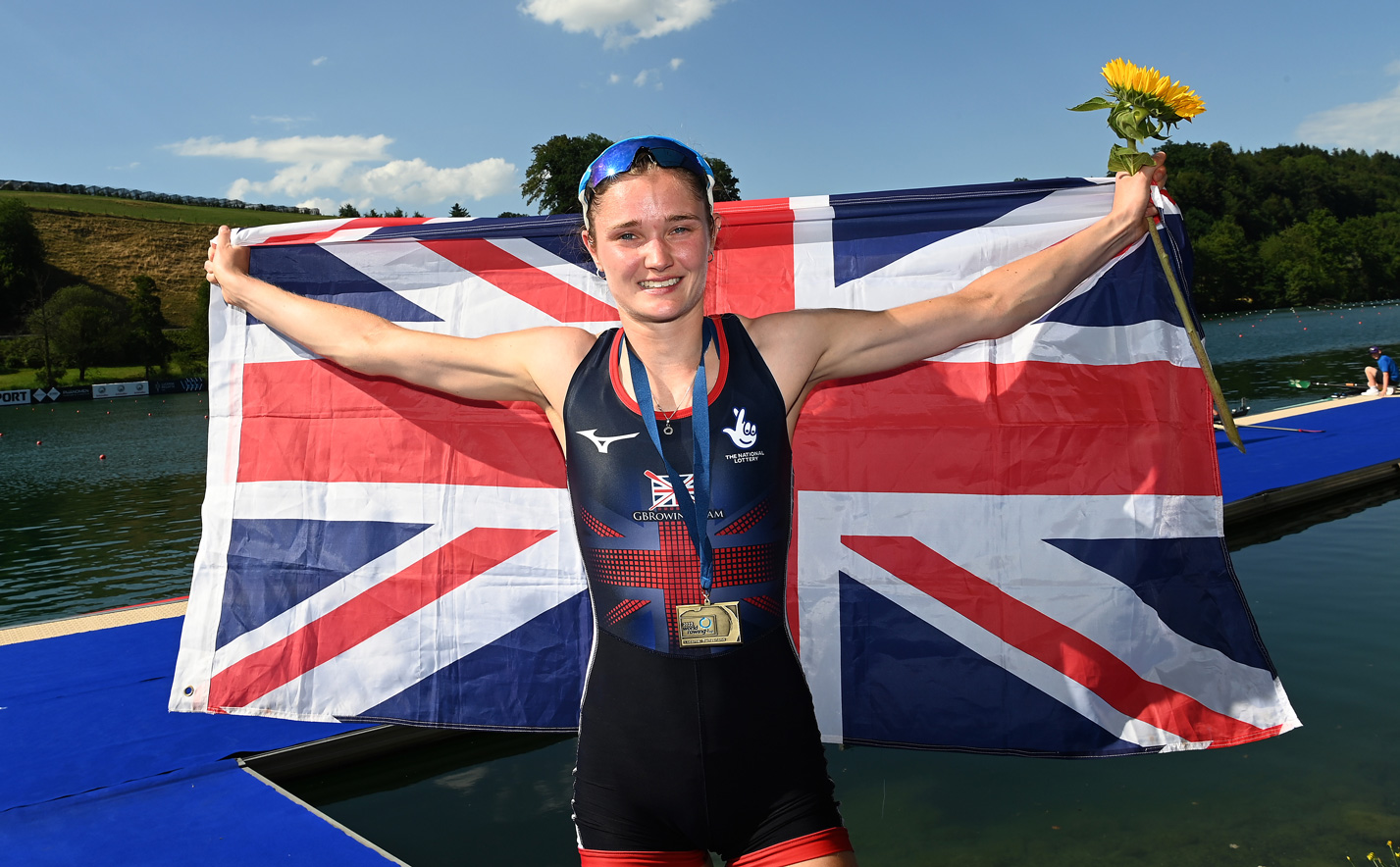 How did you first get into rowing?
I first started rowing as a J14 at Trent Rowing Club. They gave me a great experience and really showed me the fun side of the sport! When I got to J16, we started to win at a lot of the local regattas and I decided I wanted to take rowing a bit more seriously, so I made the decision to move to Nottinghamshire County Rowing Association and I have been there ever since! Both clubs alongside the additional support from Nottingham University Boat Club since I started my degree, have been instrumental in getting me to where I am today.
Your rise over the past two years has been incredible. When did you first realise that you were moving quickly and in with a real chance of senior representation?
I think the first time I realised I was going quite well was at the U23 European Championships in 2021 where I came away with the silver in the lightweight single. This was my first international race, so I really wasn't expecting to do that well. Since then, my results at trials have continued to improve and at the start of this season I knew senior representation was a real possibility, but my aim has always just been to go as fast as I can!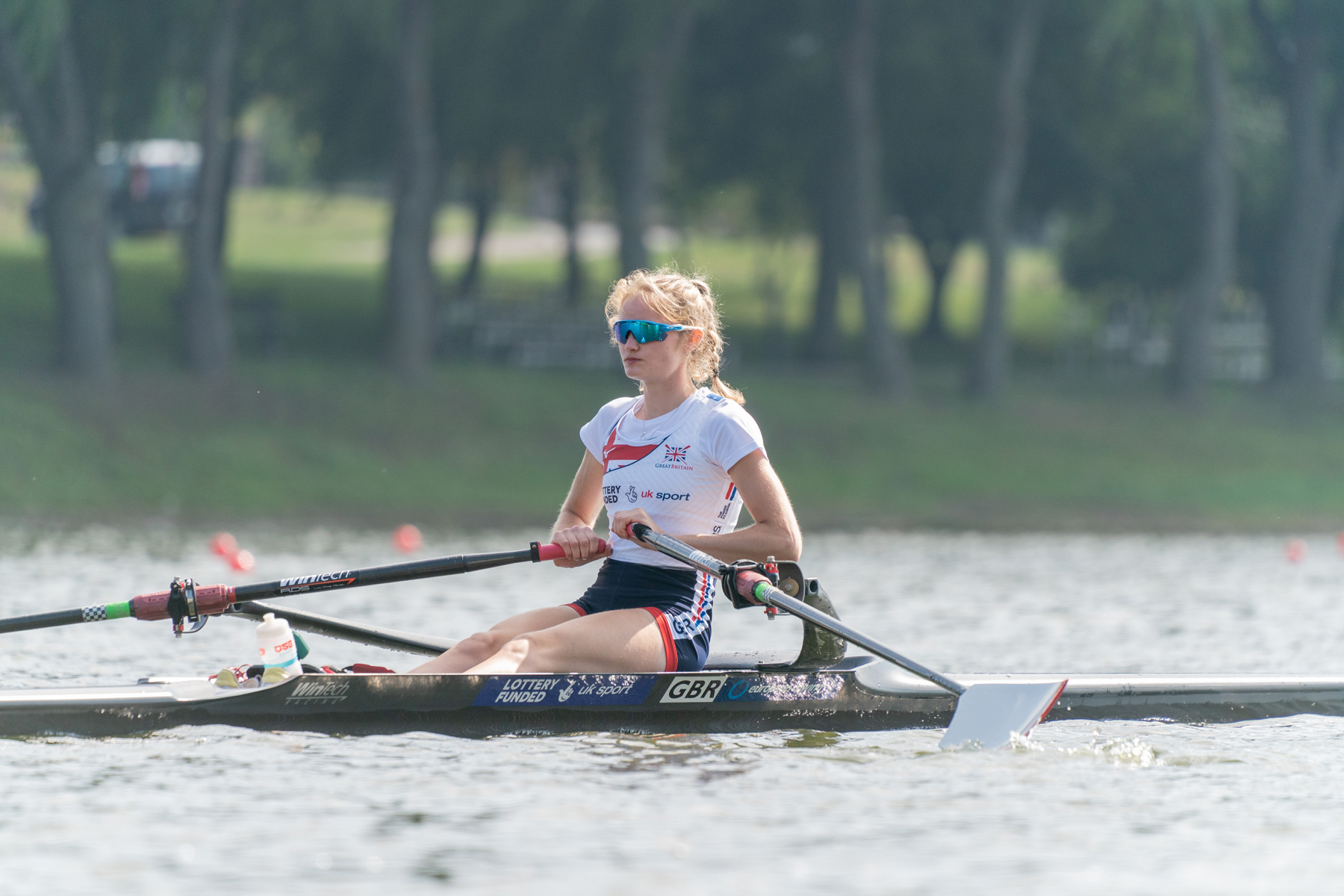 How have WinTech supported you on your journey so far?
I have been rowing in WinTechs since I first started rowing as a junior. In 2021 I was rowing in a lightweight Cobra SE and was the fastest U23 lightweight at GB trials and then went on to win at BUCS and Henley Women's Regatta (setting a course record) in the same shell all with WinTech RDS sculls too. This gave me great confidence in the speed of the WinTech boats and drag reducing sculls. Before I raced U23 Euros, WinTech's UK distributor, Oarsport, reached out and gave me the opportunity to try the super-lightweight boat for the Championships. This shell really worked well for me and enabled me to put on my best performance in this race. Since then, I have never looked back and both WinTech and Oarsport have provided me with incredible support during training and racing. I am so grateful for all they have done for me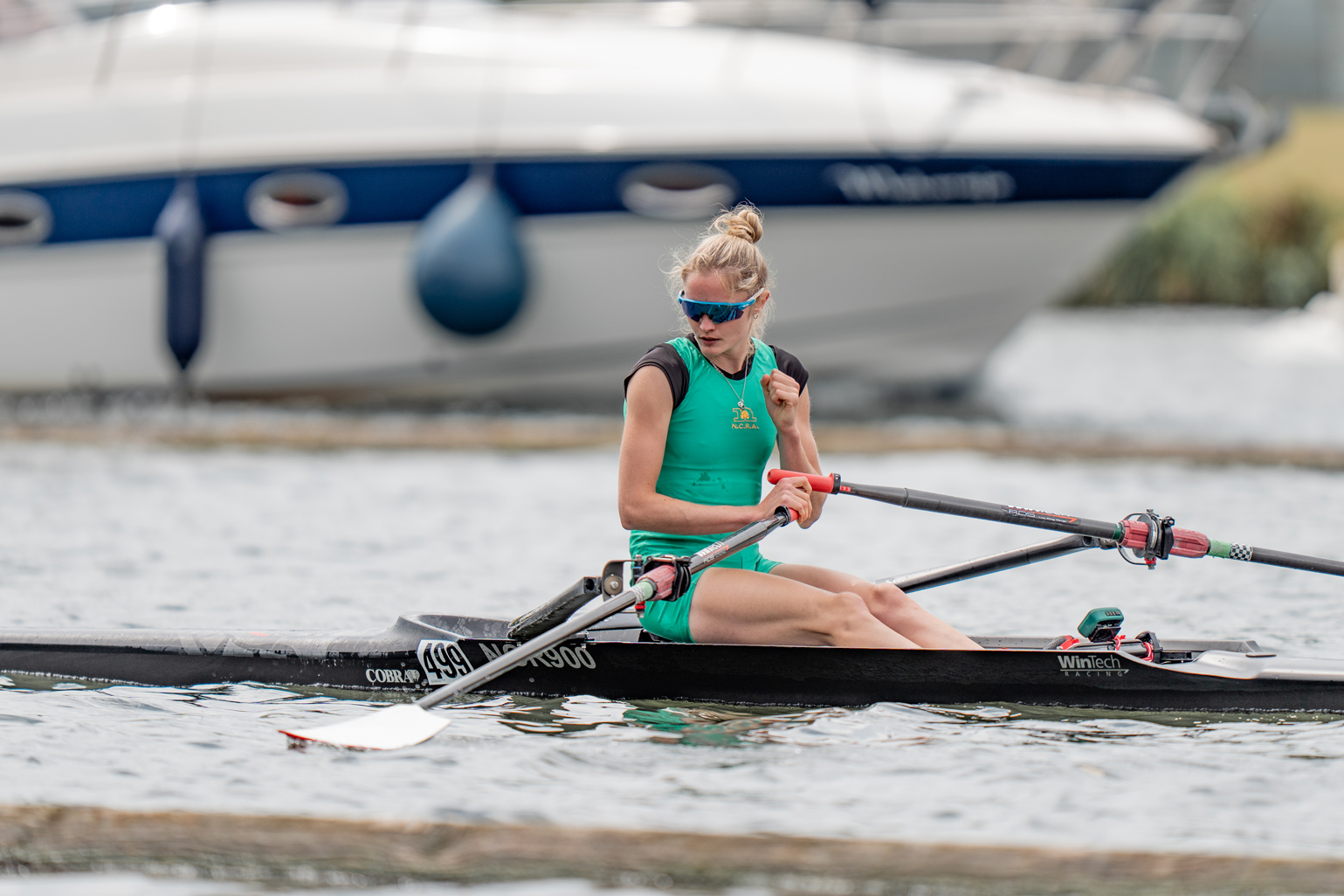 What about the WinTech shells do you enjoy?
I think the most important thing about racing boats is that they enable you to achieve your fastest race. I firmly believe I can do this in my WinTech. I find they run very smoothly through the drive and recovery, and I can achieve great acceleration in the super-lightweight shell to get me up to speed quickly at the start of a race. I have raced and trained in WinTechs for most of my rowing career and have found them to be a great boat to push my performance on.
What has been your sporting highlight?
I think my highlight so far was getting a medal in Lucerne at World Cup 3. I used to watch the senior team race there on TV and always thought it must be such a beautiful place to race, so to get the opportunity to race there myself and come away with a medal was amazing!
From all at Oarsport & WinTech Racing we would like to wish Liv the best of luck in Belgrade as she competes in her first ever senior World Championships. We would also like to thank Liv for choosing to race in WinTech boats and are proud to have played a small role in her development from a junior athlete just starting out right the way through to becoming a World Championship athlete.
Isn't it time you joined #TeamWinTech
Come and join #TeamWinTech today! Our value goes beyond that of just a great product for a great price.
News and media
Our latest news, events, tips and advice. read more news