Sophia Luwis has had a remarkable 2023 – and she's only just getting started. Supported by Team WinTech, Sophia has established herself as one of the USA's premier lightweight scullers and looks set for a fantastic campaign at the World Rowing Championships in September. After a major accident last year, it could all have been so different though. We sat down with her to discuss her rise to the top.
First, how has the 2023 season been going for you?
The 2023 season has been a whirlwind, to say the least! It started off with me getting Covid right after New Year's Eve, just as I was barely starting to do a full week of training post-car crash. Not only was I still recovering from all my injuries and being very out of shape, but suddenly I also needed to recover from this respiratory virus. January and February were hard months. However, that block finished up with the USRowing Spring Speed Order where I came in fifth. While I was still feeling the effects of the virus, that fifth-place finish showed me a little light at the end of the long tunnel I felt like I was in and would still be in for some time. After a rough start to the year, I feel that I have been steadily trudging along, picking up speed, both figuratively and literally. The European racing tour I was on was the experience of a lifetime and taught me so much regarding racing and what it means to be a high-level athlete. Now the trick is to figure out how to continue this moment for the next four weeks and into the next year.
How did you enjoy competing at Henley Royal Regatta?
Henley Royal Regatta was a stark departure from the racing I had just experienced at World Cup II. The lead-up and actual days of racing put me in an interesting and frankly challenging head space. You have the party and extravagance that is the Henley Royal experience juxtaposed to people racing in tough and painful conditions. Overall, it was a fantastic week of figuring out how to manage that head space and, once racing was over, truly enjoy the spectacle that is Henley Royal Regatta.
You won the Third World Cup in the LW1x after a silver in Varese. How does that set you up from a preparation perspective for the 2023 World Rowing Championships?
Those two medals showed me that I can act on command in a race. As I was recovering from my lung injury, pieces and 2ks were simply about survival, not performance. I could not think about my level of performance or try and make moves mid-piece. I had to dumb it down and just focus on getting my legs and lungs to operate for the prescribed duration, and the times and performance would be what they would be. Racing at Lucerne specifically showed me that I did not need to operate in survival mode anymore. I now actually had enough fitness and experience by that point to strategize and race on command.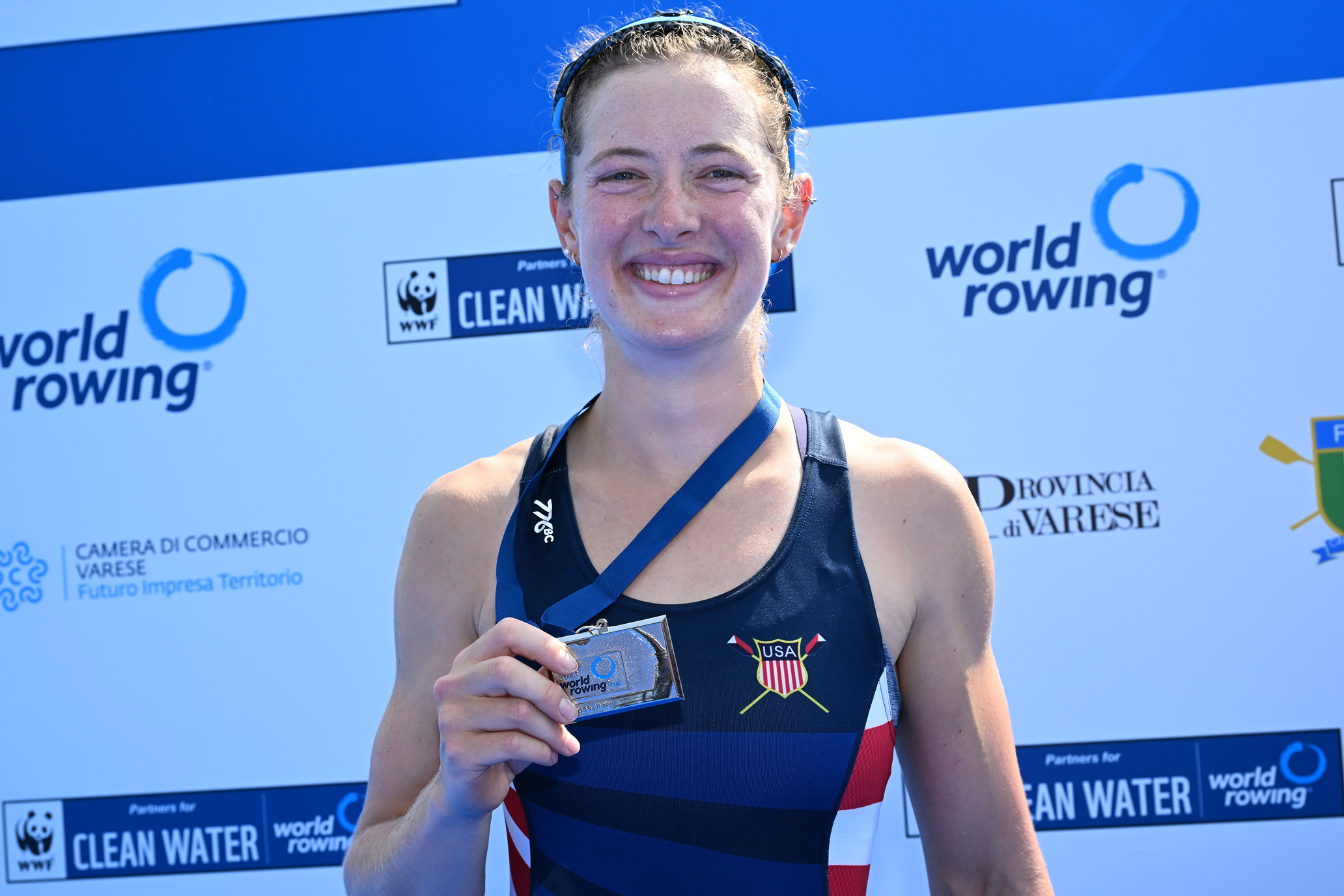 Talk me through Lucerne. How did you prepare, what were your aims going into the racing and how did you execute your plan?
My focus going into Lucerne was to not repeat my performance in Varese. Although I did get a silver in Italy, I felt like I really underperformed in the final. The preparation for Lucerne, regarding workouts, did not look all that different from Varese. However, technically we focused more on my deficiencies when rowing in more challenging conditions. More than anything else I worked on my head game leading up to Lucerne and how it needed to be vastly different from the head game I employed in Varese.
How did you first get into rowing?
I started rowing in college at The College of William & Mary for the club crew program. I had done one learn-to-row summer camp for a week in high school at my local boat club and decided I would never do it again. I had decided that rowing was a boring sport. However, once I got to college, the club crew team provided an opportunity to get off campus, and as a Freshman with no car, this was a really appealing proposition. Since then, it was and has been a pretty steady progression of enjoying the sport, realising I could go pretty fast, and dedicating more time and resources to it.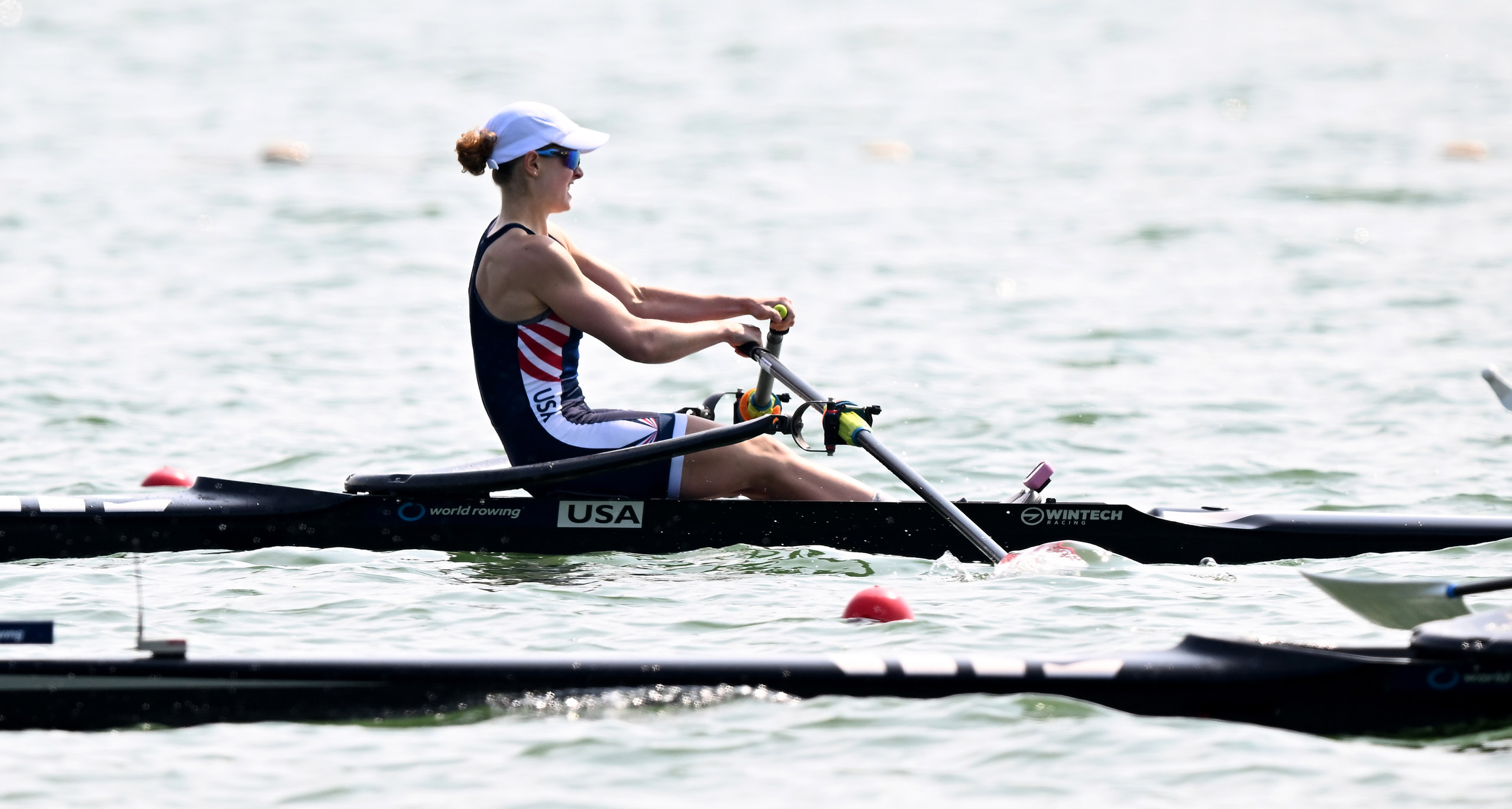 I understand you had a terrible accident last year. Tell me about the incident (in any detail you feel comfortable with) and how you found your way back onto the water?
In September of 2022, a week before we were supposed to fly out for World Championships in the Lightweight 4X, myself and my teammate were in a car crash on our way to practice. I spent eleven days in the ICU and ten days in a rehab facility dealing with a TBI/brain bleed, a collapsed lung, displaced rib fractures, pituitary gland malfunctions, nerve damage in both legs, PTS, and a slew of other bumps, bruises, and road rash. There was not any one moment when I decided I would row again; I just assumed I would and took the time after leaving the rehab facility to slowly progress from a wheelchair to walking for five, ten, and then fifteen minutes. From there I went to a C2 bike sitting upright just peddling for forty minutes and slowly increasing that number. Then I moved to an erg once every other day starting at just five minutes with the damper all the way down and progressed that until eventually, I felt I could manage oars and being on the water.
During your rehabilitation, what kept you motivated and interested to stay in the sport?
Simply put, I did not think too much about the road ahead and tried to simply do the next day's workout, however brief it may need to be.
How have WinTech supported you on your journey so far?
WinTech supported me and my team when I/we really did not have all that much to recommend us. They first started helping our Black Sheep Racing Team back when we had no international titles or big first-place finishes. That early investment meant a lot and enabled our team to put critical meters in on the water in fast shells. As our team has progressed and has been able to put up international titles and first-place finishes, WinTech and their UK distributor Oarsport have continued to work with us in all the myriad of logistics that go into international and high-level domestic racing.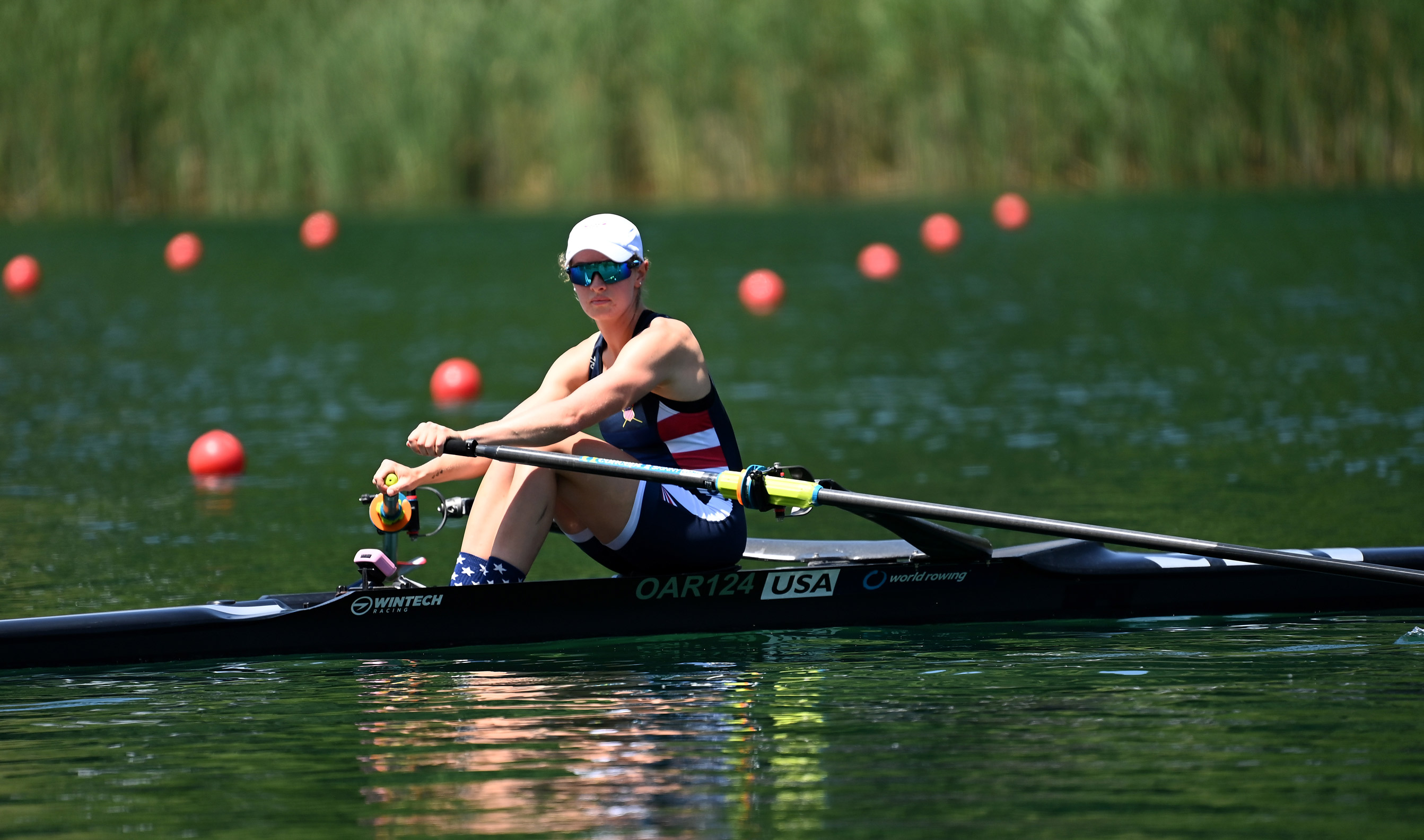 What about the WinTech shells do you enjoy?
I really like my Cobra SE FLX. The shorter hull makes it super responsive and fun to get going. The all-black paint job is also pretty swish.
What has been your sporting highlight, excluding your recent Lucerne win?
The NSR 2 race with Audrey in 2022 was probably one of my best sports memories because it was so unexpected. We had not been in the boat together all that long and all of a sudden, we were going really fast, easily, and going up against some really stiff competition. We were very much the underdogs and that lack of expectation and the speed we were experiencing in the boat mid-race makes it a fond memory.
Isn't it time you joined #TeamWinTech
Come and join #TeamWinTech today! Our value goes beyond that of just a great product for a great price.
News and media
Our latest news, events, tips and advice. read more news