Rowing doesn't have to be the preserve of the wealthy and elite. It's a credo that we on the circuit should live by more forcefully and one that has gone into creating a number of new programs whose focus is on leveraging the incredible talent pool available in more socially and ethnically diverse communities. It's also a philosophy, from an educational perspective, that went into the creation of Mossbourne Community Academy, a coeducational secondary school situated in leafy Hackney – one of London's poorest boroughs. Founded as one of the first City Academies in the UK, the school is funded by the Department of Education and independent of local authority control. Designed to bring the glamour and privilege of a private education system without the eye-watering fees, Mossbourne has regularly been lauded as one of the top-performing inner-city schools in the country.
Which is where rowing arrives on the scene. When the school was in its infancy, then principal Sir Michael Wilshaw saw rowing as critical to building the school's image and reinforcing their status as a premier academic institution. The rowing program has already garnered a fair amount of national coverage – not least from The Times as recently as a few weeks ago – and now, under the stewardship of former Leander athlete Tom Wilkinson, the school is beginning to make larger and larger waves on the domestic circuit.
And this is where we return to how and why rowing does not need to have financial barriers to entry. The sport is already encumbered with numerous stipulations – including the need to be of a certain height and frame to increase the likelihood of success – so we should be making strides to remove those barriers within our power. Mossbourne provide a free at the point of access rowing program to pupils across all years; boats, equipment, clothing and travel is all paid for by the school, with charitable support from foundations, corporate sponsors and individual donors, allowing children to experience the benefits of our sport without the burden of substantial bills.
Tom, who was previously Head of Rowing at Sir William Borlase's Grammar School (an experience he describes as "miles apart" from his current posting) is focused on driving positive outcomes for the school's broader mission statement. "The diversity we have in our squad is so different to any other rowing club in the country," he explained. "If you look at British Rowing as a whole, around 4% are from BAME backgrounds whereas at Mossbourne we have BAME representation of well over a third".
You'd be forgiven for attending a rowing event in the UK and not spotting a single competitor, supporter or coach who was not white. "I feel like we're trying to change the perception of our sport," said Tom. "We're attending more and more events and getting more and more attention from different parts of the community, and I like to think that's driving positive change".
For those who have read anything about WinTech and the work we do to enable rowing as a sport for all, it will be very apparent why Mossbourne are such a natural fit for us to work with. The school had never previously owned a boat until they bought one of our WinTech International eights – the very same shell that, on its debut, carried their J15 boys to victory in the First Eights category at the Schools' Head of the River.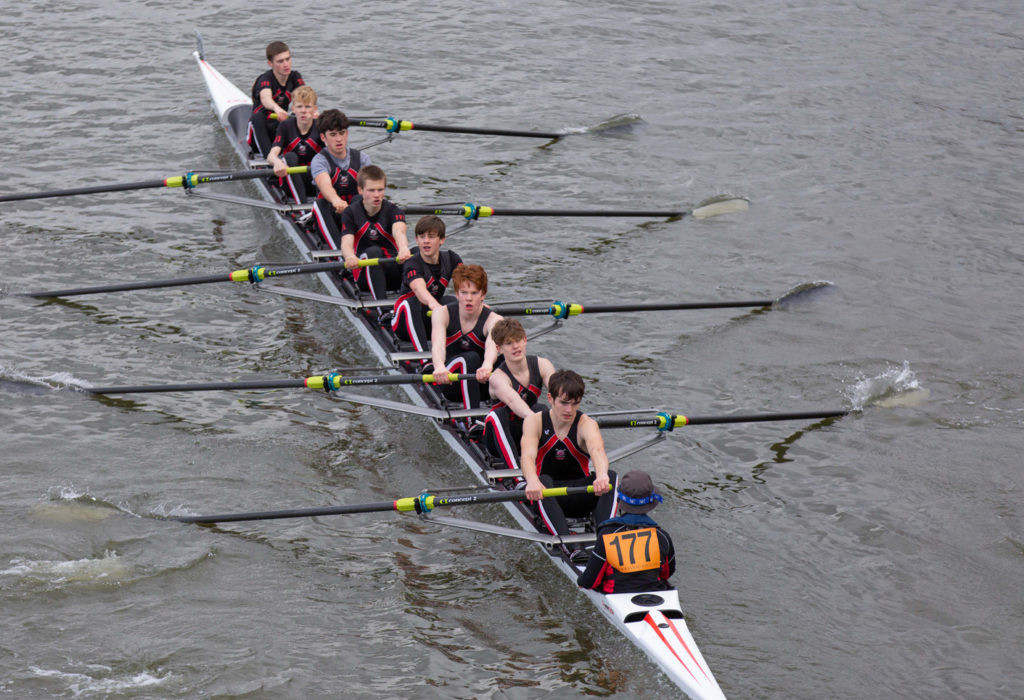 "The shell is amazing," said Tom. One day, I jumped in a WinTech and went sculling with another coach. He used to beat me regularly but I had an amazing row that afternoon, came out on top and decided to try them more regularly from then on in".
After taking delivery of the eight, Tom debuted it in winning style and was effusive in his praise for the support and aftercare provided by WinTech Racing's UK Dealer Oarsport. "Jack and Andrew are fantastic," he said. "Whenever I have an issue, they're on the end of the phone. If I need a new part, it's in the post and in my letterbox within a couple of days. I'd never had that type of service before and it has really impressed me".
Although this is just the start of our relationship with the school, they're a blueprint for how rowing can be mobilised to create vast opportunities for people who may not ordinarily get access to the sport. The results are beginning to speak for themselves; after very strong showings at both the Schools' Head and the Oarsport Junior Sculling Head, Tom has his sights set firmly on representation at the National Schools' Regatta and, for the more senior boys and girls, Henley Women's and Royal Regattas.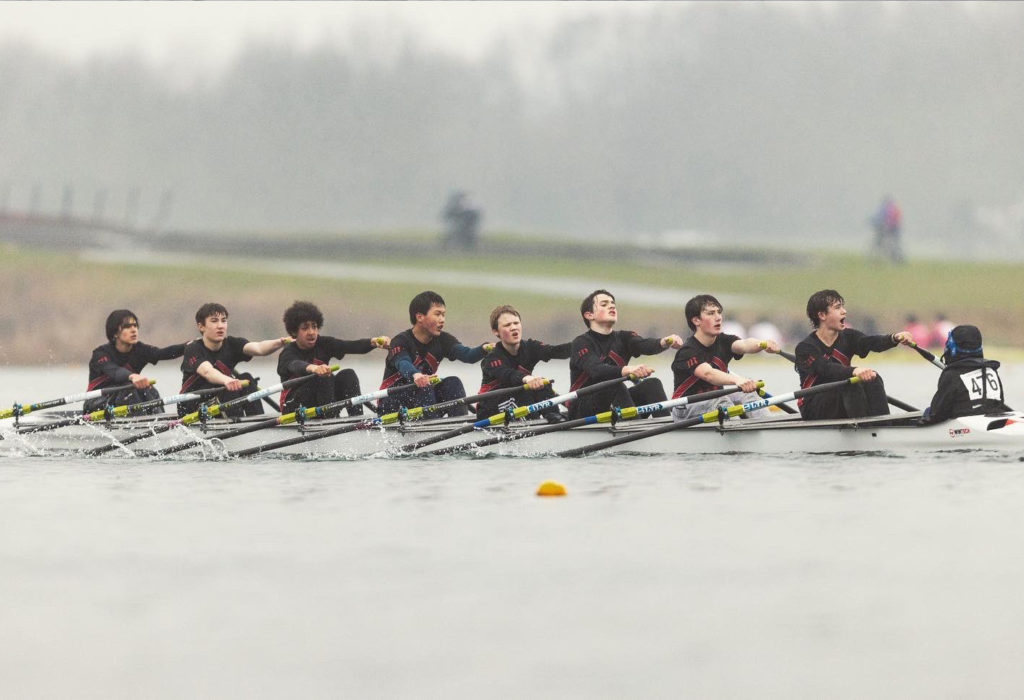 Mossbourne named their eight 'No Excuses' – one of three principles the student body live by. It's a moniker that fits well into the context of competitive rowing – with the right amount of effort and a tenacious attitude, one can achieve whatever they hope to, provided there are no insurmountable barriers blocking the path to progression. Mossbourne are tearing down those barriers one by one and we're excited to support them on their journey.
Looking to build a successful fleet?
Come and join #TeamWinTech today! Our value goes beyond that of just a great product for a great price. Our sales advisors can help you put together an equipment buying strategy with finance and leasing options to help work your budget harder and smarter.