It's a telling indicator of the quality of a rowing program when the name commands respect and admiration beyond the region or even country it operates within. That is the level of pedigree Oakland Strokes have attained since inception in 1974, in no small part due to the numerous national titles, internationally renowned ambassadors and invites to the prestigious Henley Royal Regatta in London, UK.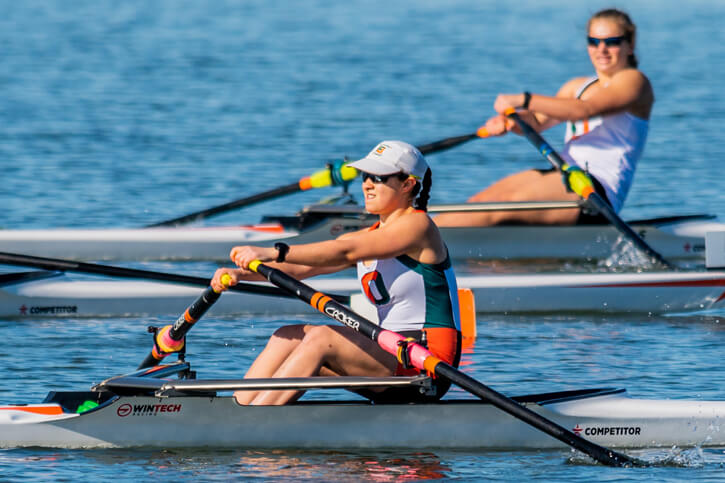 Nestled on the West Coast of the USA, tucked inland by the San Leandro Bay, Oakland Strokes are one of the foremost junior rowing institutions in the country. They operate a roster of around 180 students from across the Bay area and consistently place and win at regional, national and world championships. Critically, they are a non-profit club, whose focus revolves around teaching rowing to the youth community of Oakland and the surrounding areas. They offer need-based scholarships for all their squads and have developed a community outreach program by which they reach out to local organizations to find individuals who will benefit from their club.
They are also 'no-cut' – their mantra is if you can make it to practice, you can be on the team. Inclusivity and community lie at the very heart of what Oakland Strokes are trying to achieve and they're a shining embodiment of how powerful the combination of high performance and strong, people-focused values can be.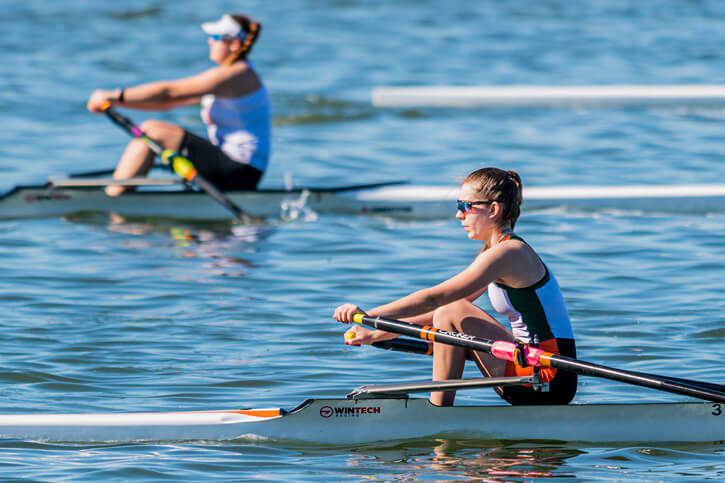 At Wintech, we'd be hard pressed to find a club who mirror our mission statement of rowing for all quite so accurately. If you take the history of Oakland Strokes, our relationship with them is in its nascency and born out of the club's desire to replace an ageing fleet with cost-effective, high-quality shells.
"As you can imagine, we were buying for our Varsity Eights and then letting the boats trickle down through the system until they turn to dust," explained Dana Hooper, Executive Director at Oakland Strokes. Dana has been with the program since 1990 and has coached crews to numerous regional and national titles. That means he's also watched his fair share of boats slide into redundancy. "I remember we loaded up a trailer for summer camp a few years ago and every boat, across basically 11 or 12 eights, was built before the year 2000. We sort of realised that because we were purchasing bigger, heavier shells for Varsity crews, these boats weren't suitable for younger athletes by the time they reached them".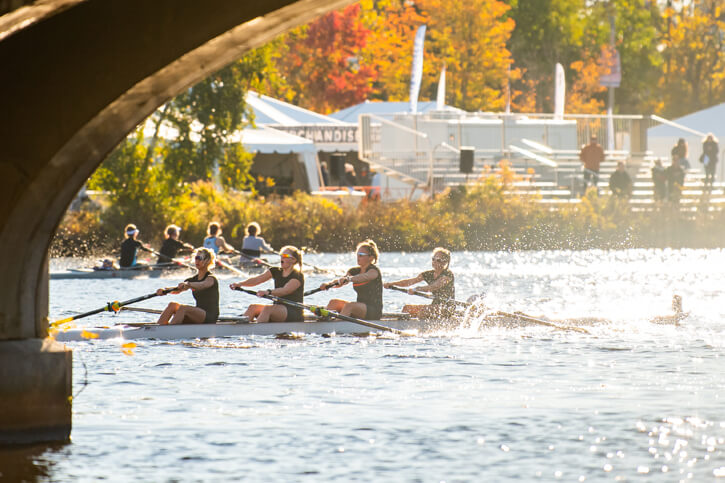 Oakland realised they needed more flexibility in their approach to boat procurement and so turned to Wintech, where our varying construction grades across a range of dynamic designs made us an obvious choice. "With Wintech, we've been able to adopt a model where we can buy a boat that is specified for the Freshmen or Sophomore class, as opposed to a one-size-fits-all approach," said Dana. "Sometimes we're reaching for the moon and buying their top boat whereas on other occasions we can get more of a club-style product that services our needs far better than an aged, oversized shell".
Another challenge all boat clubs have faced in the past two years was the pandemic-induced need to shift from bigger boats to socially distanced singles. Oakland Strokes came to Wintech to buy a fleet of 16 singles, so they could adapt their programming throughout COVID-19, and we were able to support Dana and his athletes by facilitating this transition in an efficient and cost-sensitive way.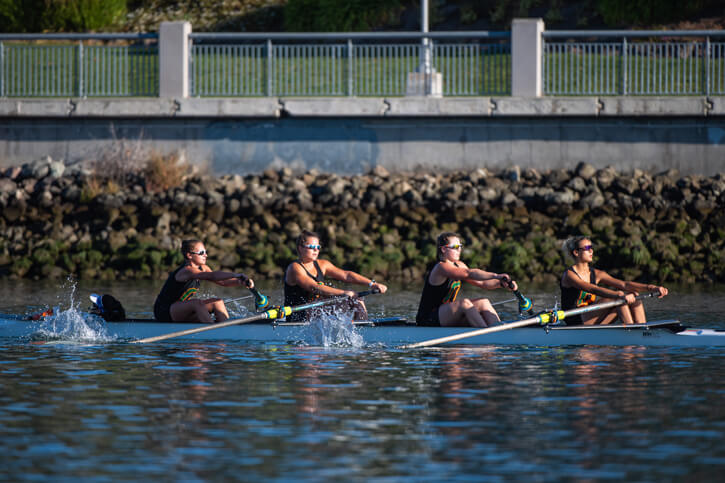 Dana was also quick to comment on the quality of the service. "Wintech are great problem-solvers and are usually on hand to support, service, maintain on any asks we might have," he commented. "Half of my calls to Wintech are posing questions, to which the team always seem to have the answer".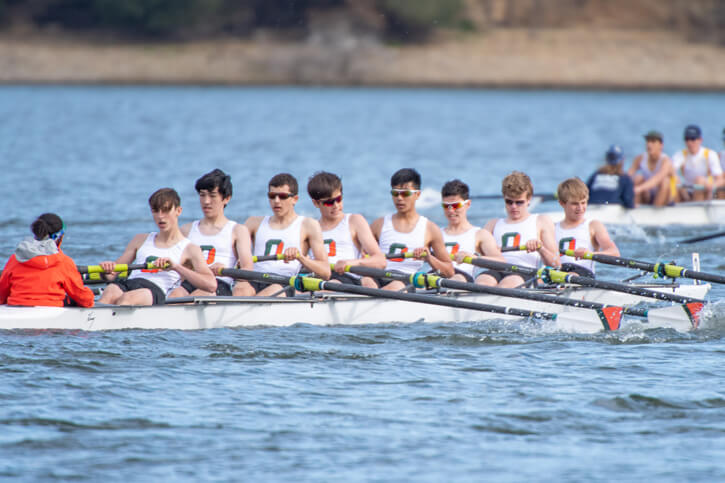 A club who have enjoyed as much success as Oakland might be forgiven for designating their five-year plan as 'more of the same please'. Dana, though, isn't resting on his laurels. "Our high-performance program is going really well but I'd love to see our community efforts come to fruition," he said. "It would be amazing to watch an athlete from the outreach we do mature through the system and race in our Varsity Eight at the highest possible level. As a community boat club, we exist to enable young people to access the very best rowing-related opportunities and that is our focus right now".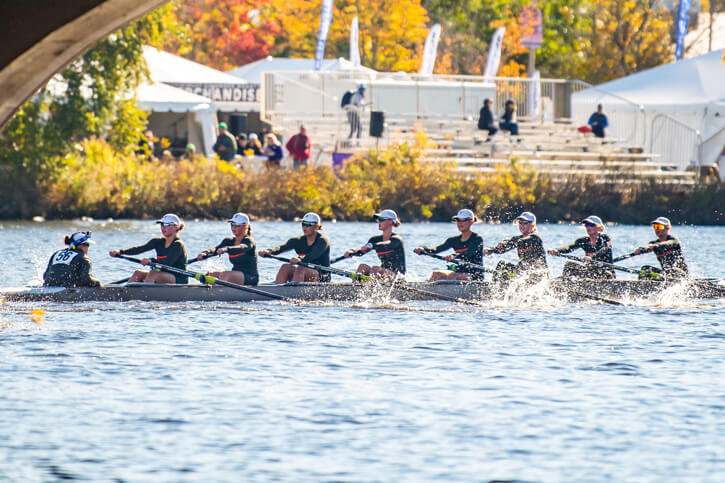 Although our relationship with Oakland Strokes is stretching in its infancy, we couldn't be more excited to watch it flourish and grow.
Looking to build a successful fleet?
Come and join #TeamWinTech today! Our value goes beyond that of just a great product for a great price. Our sales advisors can help you put together an equipment buying strategy with finance and leasing options to help work your budget harder and smarter.
News and media
Our latest news, events, tips and advice. read more news