Team WinTech had a fantastic weekend in the Thames Valley, taking in the sights and sounds of Henley Women's Regatta. With the second-largest entry on record, the regatta threw open its doors to crews from across the United Kingdom and beyond, attracting competitors from Australia, Holland, Spain, Germany, Canada, and the USA. WinTech crews took home two wins and were beaten finalists in three races.
Laura Bates (WinTech International) was first off in the Aspirational Lightweight Single Sculls for The Fiona Dennis Trophy, a race she controlled from start to finish. Her opponent, Erin Meredith of Birmingham University, raced in a WinTech Cobra SE.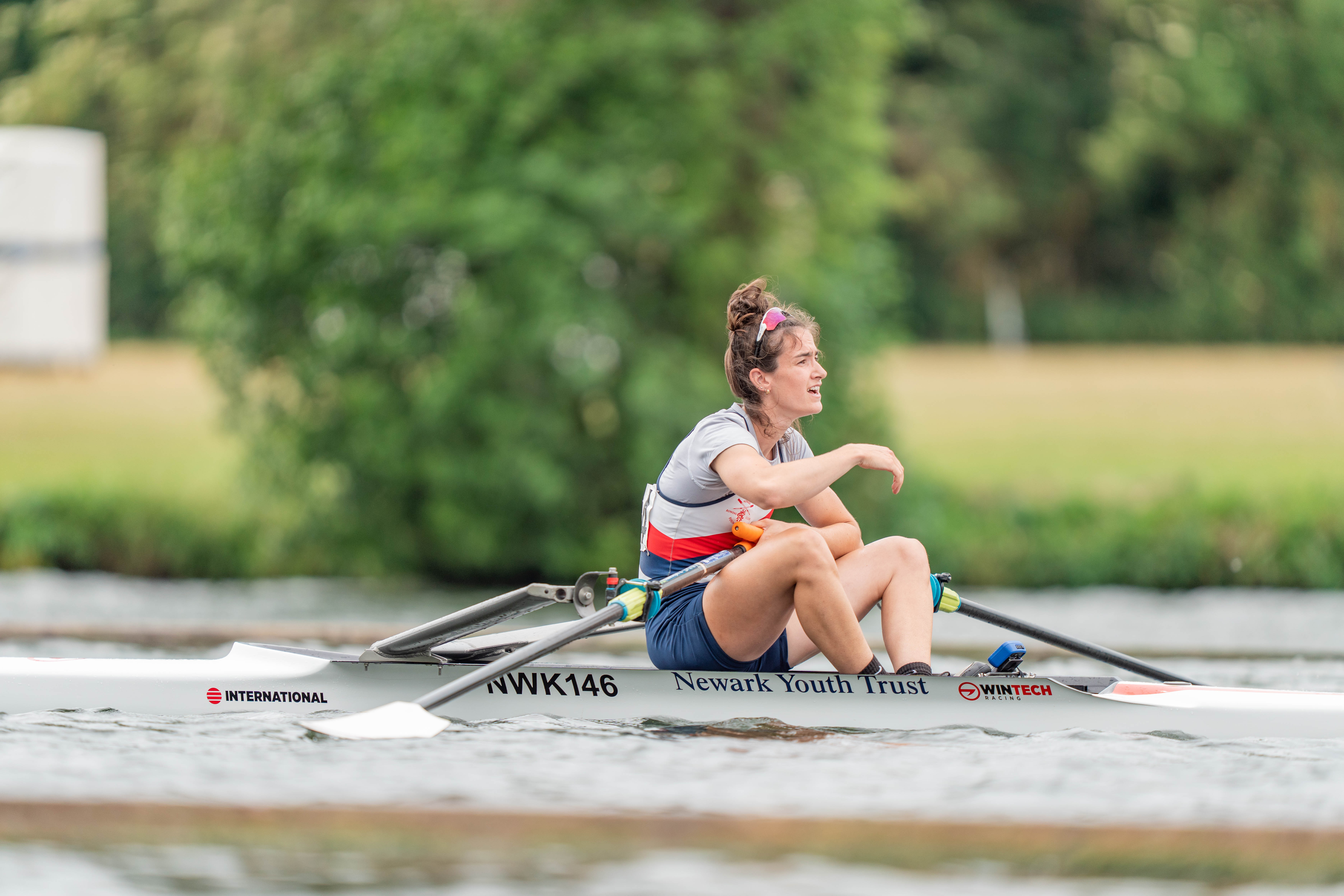 In the Championship Lightweight Doubles for The Haslam Trophy, Durham University (WinTech Cobra SE) swept all before them in a completely dominant display of sculling. They won the national title at BUCS at the beginning of May and put on a show at Henley Women's Regatta, demolishing Reading in the final.
Our beaten finalists also include Marlow Rowing Club (WinTech International), who lost out to Wallingford Rowing Club in the final of Junior 16 Coxed Fours for The West End Amateur Rowing Association Trophy. Marlow were also losing finalists in the Junior 18 Coxed Four for The Groton School Challenge Cup (WinTech International), missing out to Glasgow Academy.
We had a range of crews reach the semi-finals; Nottingham University (WinTech Cobra) were knocked out by Reading University in Championship Lightweight Doubles; Headington (WinTech International) exited the Junior 16 Quads category for The Nina Padwick Trophy at the hands of Putney High School; Exeter University (WinTech Cobra) were beaten in Aspirational Academic Eights for The Colgan Foundation Cup by Newcastle University; Marlow Rowing Club's Claudia Kerry-Roger (WinTech International) was defeated by eventual winner Jess Weir in the semi-finals of Junior 18 Singles for The Di Ellis Trophy; St Edward's School (King SE) lost out to Glasgow Academy in The Groton School Challenge Cup for Junior 18 Coxed Fours.
Team WinTech & King had a fantastic weekend at Henley Women's Regatta, taking in wonderful racing and wonderful weather in one of the most spectacular venues in the world. We're very excited for the beginning of Henley Royal Regatta in a weeks' time and will be cheering on all King and WinTech crews throughout.
Isn't it time you joined #TeamWinTech or #TeamKing?
Come and join #TeamWinTech today! Our value goes beyond that of just a great product for a great price.