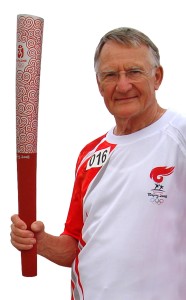 WinTech Racing shells are designed by the renowned shell designer and naval architect, Klaus Filter, former chairman of the FISA Materials Commission and the Director of Research and Development for East German rowing for the thirty years prior to reunification. No architect's boats have won more gold medals than those of Klaus Filter.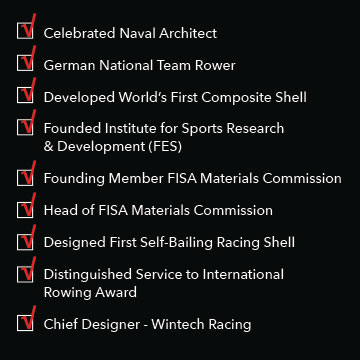 Always the pioneer, Klaus has been working with our builder, The Flying Eagle Boat Company, for the past ten years to bring shell design to a new level. By training Flying Eagle's technicians to use the most advanced construction techniques and materials, Klaus has created a synergy of high-quality manufacturing ability with world-class rowing knowledge and standards. The brilliant result is international-caliber rowing equipment at affordable prices.
Learn more about Filter's distinguished career.
Download Klaus' 2004 lecture/paper "System Crew" for insight into the many technical facets of what drives his rowing shell design philosophy.